Alice's Adventures Pop-Up Book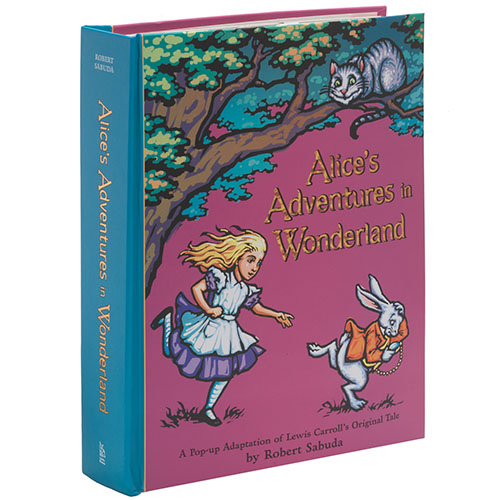 Description
By Lewis Carroll, with art by Robert Sabuda Master paper engineer Robert Sabuda creates a Wonderland complete with the Mad Hatter's tea party full of silvery dishware and fuzzy mouse, a flurrying pack of cards commanded by the Queen of Hearts, and of course, the rabbit hole that started it all, resplendent in its accordion- like folds. Faithful to Lewis Carroll's original story, special effects and tactile elements make this a wonderful introduction to Alice's adventures. Ages 4 and older. 12 pages, full-color illustrations throughout. 8 1/4" x 10 1/4". Hardcover.
Details
Ages 4 and older 12 pages Full-color illustrations throughout 8 1/4" x 10 1/4" Hardcover
You have not viewed any product yet!