Art Nouveau Swirls Neckerchief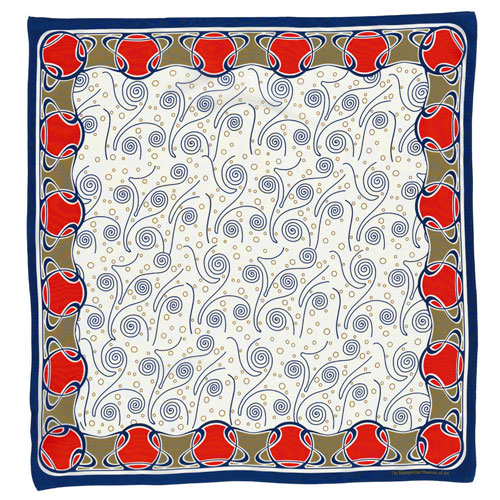 Art History
Maurice Pillard Verneuil
Art Nouveau designs are characterized by organic whiplash curves, tentacle-like tendrils and flowers, and sinuous human and animal forms. Combinaisons Ornementales, published about 1901 by the Librairie Centrale des Beaux-Arts, Paris, is considered the "bible" of decorative Art Nouveau elements.
Description
A copy of Combinaisons Ornementales, an exceptional collection of patterns and designs is in the Museum's collection, was created by three artists: Georges Auriol (pseudonym for Jean- Georges Huyot, French, 1863–1938), Alphonse Maria Mucha (Czech, 1860–1939), and Maurice Pillard Verneuil (French, 1869–1942). Our ornate neckerchief design was created by combining two distinctive Art Nouveau patterns signed by Verneuil. Silk twill. Imported. 22" x 22".
Details
Silk twill Imported 22" x 22"
You have not viewed any product yet!