Belle Époque Bow Earrings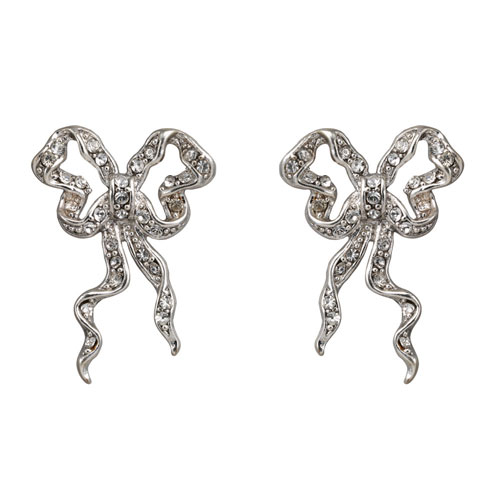 Art History
Charles Frederick Worth
Haute couture, fashion's art of supreme technical mastery, began in Paris in the mid-nineteenth century. Certain designers rose to the status of artist-celebrities, sought after for their signature styles. Among the most famous was Charles Frederick Worth (French, b. England, 1825– 1895), whose Paris shop was a source of extravagant evening ensembles.
Description
A silk evening dress in the Museum's Costume Institute bears the prestigious Worth label (1858–1956). The bodice and skirt of this pale gray gown, which dates from 1888, are lavishly adorned with large decorative bows, embroidered in silver metallic thread, silver sequins, and steel beads. The daintily fluttering bow, featured so prominently on this sumptuous gown, was a popular motif in the late nineteenth century. Our pretty earrings are adapted from these delightful embroidered bows. Silver overlay, made with SWAROVSKI ELEMENTS. Imported. 1"L. Pierced, with sterling silver posts.
Details
Silver overlay MADE WITH SWAROVSKI® ELEMENTS Imported 1"L Pierced, with sterling silver posts
You have not viewed any product yet!