Cabbage Rose Satin Stripe Oblong Scarf (black)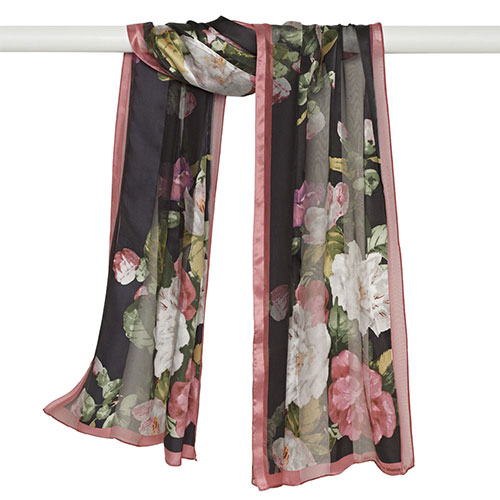 Art History
The mid-1860s through the mid-1880s brought upon the rise of the department store, the advent of ready-to-wear, and the proliferation of fashion magazines. The novelty, vibrancy, and fleeting allure of the latest trends in fashion proved seductive for stylish consumers, who embraced la mode in their quest for modernity.
Description
During the mid-1860s to the mid-1880s, Paris emerged as the style capital of the world. Our luxurious scarf is based on a piece of colorful floral-printed mohair from this period (French or English, 1856–75) in the Museum's collection. Silk satin. Imported. 64" x 18".
Details
Silk satin Imported 64" x 18"
You have not viewed any product yet!