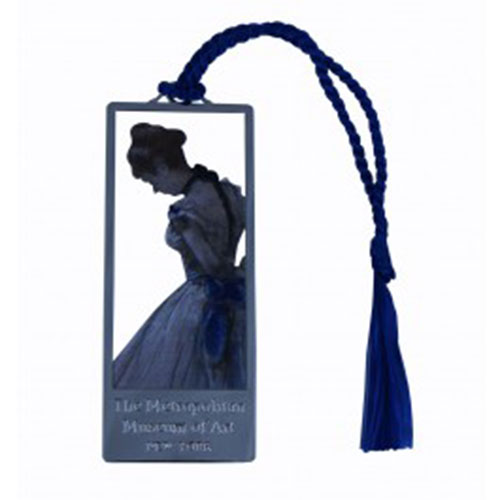 Description
Edgar Degas
Edgar degas (French, 1834-1917) favoured scenes of ballet dancers, laundresses, milliners, and denizens of Parisian low life. His interest in ballet dancers intensified in the 1870's, and eventually he produced approximately 1500 works on the subject. These are not traditional portraits, but studies that capture the human body in movement and repose, exploring the physicality and discipline of the dancers, often from unexpected vantage points.
Our Bookmark reproduces a silhouetted detail from Dancer, a pastel and charcoal drawing in the museum's collection, created by Degas about 1880.
Crafted in Brass with silver overlay and printed colour with blue tassel. Wipe with a soft, dry cloth. Do not use water or abrasive cleaners.
You have not viewed any product yet!