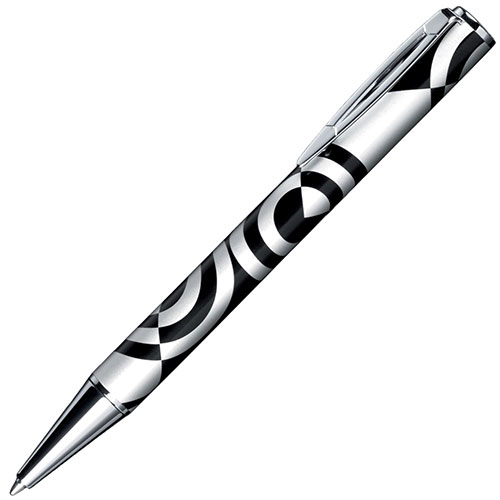 Description
Donald Deskey
THE CURATOR'S VIEW: ART DECO Jared Goss Department of Nineteenth-Century, Modern, and Contemporary Art The Metropolitan Museum of Art Today a catch-all label for the enormous range of decorative arts and architecture created internationally between the world wars, Art Deco had is origins in France during the first quarter of the 20th century, reaching its high point at the Exposition Internationale des Arts Décoratifs et Industriels Modernes, held in Paris in 1925. While more than 20 foreign countries were invited to participate, the principal goal of this government-sponsored exhibition was to re-establish France as the world leader in the luxury trades, a position it traditionally held. Prominent among the invitees, America declined to participate because a national panel of design experts felt that the country was unable to meet the exhibition's requirement allowing only works "of new inspiration and real originality." Many American designers visited the fair, however, observing, studying, and taking away ideas that would lead to the development of a distinct American Art Deco style. From the day the 1925 Paris exhibition closed, well-established French Art Deco and fledgling American Art Deco each evolved along quite different lines, reflecting their respective cultures. French Art Deco designs – often one-of-a-kind decorative pieces handmade from luxurious materials – were usually conceived with a rich connoisseur in mind. A key figure of French Art Deco was Jean Dunand (French, born in Switzerland, 1877-1942), perhaps the most renowned European lacquer artist of the 20th century. Though trained first as a sculptor and later as a metal smith (he excelled at the traditional art of dinanderie, or hand-raised metal work) in 1912 he began studying with Seizo Sugawara, a Japanese lacquer artist living in Paris, and became one of the earliest Westerners to master the secrets of this ancient Japanese technique. His striking lacquered metal vase, which exemplifies his skill as both a metalworker and a lacquerer, is a masterpiece of French Art Deco design and a jewel of the Museum's collection. In America, the Art Deco aesthetic evolved along more practical lines, in great part influenced (after 1929) by a Depression-era mentality. American designers did not to create for the elite, but instead worked hand-in-hand with industry, applying the new style to mass-produced products aimed at the middle class. Seeking a modern voice, Americans looked to their immediate surroundings, particularly the shapes of urban life, epitomized by the jagged outline of a city skyline. Uniquely American, skyscrapers presented the ultimate in cool glamour (despite the fact that very few people could afford to live in a city penthouse) that suggested strength, daring, and a faith in the future. Designers applied the sleek elegance of this potent image to a wide range of products in an attempt to evoke an idealized, carefree, and even luxurious lifestyle that served as an antidote to the realities of the depression, exemplified in Donald Deskey's high- style cigarette box. These two pieces – the Dunand vase and the Deskey box – brilliantly showcase the very different paths that Art Deco design took in France and America; the Metropolitan's Art Deco holdings include masterpieces from both countries. The Museum began collecting French Art Deco in the early 1920s with pieces acquired either from the 1925 Paris Exposition or directly from French designers such as Émile-Jacques Ruhlmann, Sûe et Mare, Armand-Albert Rateau, and RenéJules Lalique. Important works by celebrated American designers, such as Gilbert Rohde, Paul Frankl, Norman Bel Geddes, and Walter Dorwin Teague, are also well-represented in the Museum. We are gratified to share with you treasures from one of the most important Art Deco collections anywhere in the world.
In 1928, the short-lived but important American Designers' Gallery opened in New York and introduced consumers to modern interiors and furnishings by designers, one of which was Donald Deskey. The Minnesota-born Deskey was a multi-talented and innovative furniture, interior, graphic and industrial designer, widely-known for his 1932 interior for Radio City Music Hall, as well as designing some of America's most iconic logos and symbols. Having lived in Paris from 1923 to 1926, Deskey studied painting, worked as a graphic designer and drew great inspiration from the 1925 Paris Exposition. Around 1928, he designed the striking and elegant silver-leafed wood cigarette box on which this Deskey Deco Ballpoint Pen is based.Silver overlay with printed lacquer. Black ink. 5 1/4"L.
Silver overlay with printed lacquer Black ink 5 1/4"L
You have not viewed any product yet!