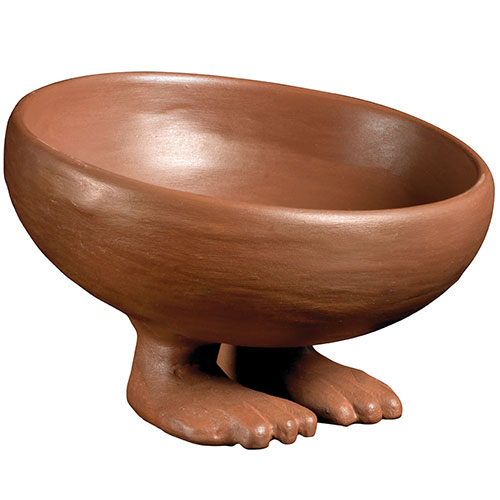 Art History
Excavated footed bowls were often found in cemeteries as an offering of clear water. The bowl tips forward so that purified water could be spilled out onto the ground.
Description
"One of the most unusual—and favorite—objects in the Metropolitan Museum's Egyptian Collection is a red-polished ware bowl with supports shaped like human feet. Although the human feet add a touch of levity to its appearance, they were not created solely as an element of humor. This ceramic form should most likely be read as the three-dimensional hieroglyph for the word "w'b," meaning pure or clean. Our reproduction is a copy of a bowl from the Predynastic period (ca. 3750–3550) in Egypt. Terracotta. For decorative use only. 3 1/2"H; 5 1/4" diam."
Details
Terracotta
For decorative use only.
Wipe with soft dry cloth; do not use abrasive cleansers.
3 1/2"H; 5 1/4" diam.
You have not viewed any product yet!