French Paisley Striped Shawl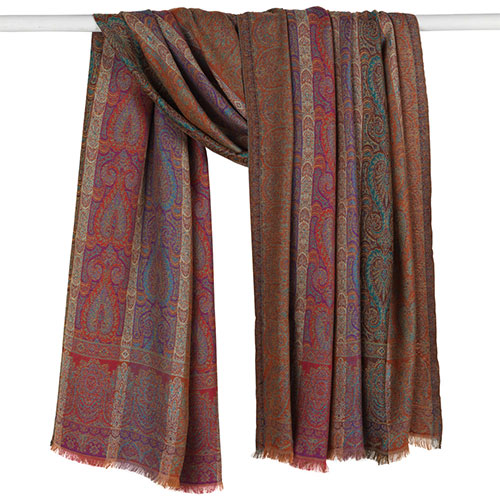 Art History
In the early nineteenth century, luxurious shawls from Kashmir became indispensable accessories for the fashionable European woman. The rich patterns on the imported hand-woven shawls usually incorporated the boteh form, an ancient Persian motif based upon the tree of life. By mid-century, machine-made imitations were being produced in Europe, and the boteh-derived design was ultimately named after the Scottish town of Paisley, a major center for patterned shawls until about 1870.
Description
Our lovely shawl is based on a finely woven wool and silk shawl (probably French, 1860–75) in the Museum's collection. Viscose/Wool/Silk. Imported. 72" x 44".
Details
Viscose/Wool/Silk
Imported
72" x 44"
You have not viewed any product yet!