Impressionism notecard box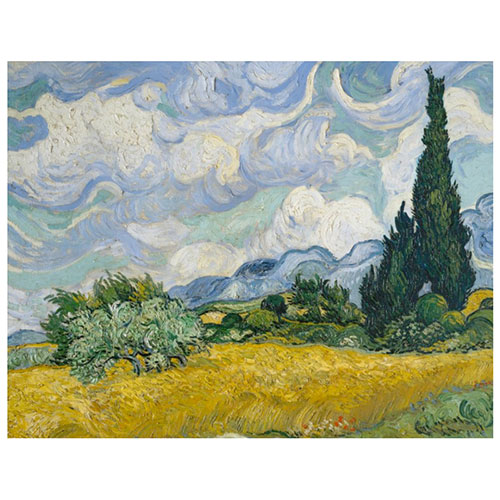 Description
Various
The late nineteenth-century Impressionist movement focused on the changing modern world and the serenity of nature. Critic Louis Leroy gave the Impressionist movement its name after calling Claude Monet's Impression, Sunrise a sketch or "impression" and not a finished painting. Impressionist artists' loose brushwork gives an effect of spontaneity and effortlessness that masks their often carefully constructed compositions. Post-Impressionism, on the other hand, concentrates on themes of deeper symbolism. Producing works characterized by a borderline abstract aesthetic, Post- Impressionists used a simplified color palette and sought to express emotions rather than simply creating optical impressions.
The Impressionist and Post-Impressionist artists rejected established styles and viewed the world with a modern eye. Their use of bright colors, new approach to light, and broken brushstrokes resulted in some of the best-known, most beloved paintings of all time. Impressionist treasures from the Museum's collection are magnificently reproduced for our notecards. Included are works by Degas, Renoir, Monet, Cézanne, Van Gogh, and Seurat. 3 each of 12 images, 36 cards and 38 envelopes per box. 4 7/8" x 6 1/4".
3 each of 12 images, 36 cards and 38 envelopes per box 4 7/8" x 6 1/4"
You have not viewed any product yet!