Japanese Lotus Jacquard Shawl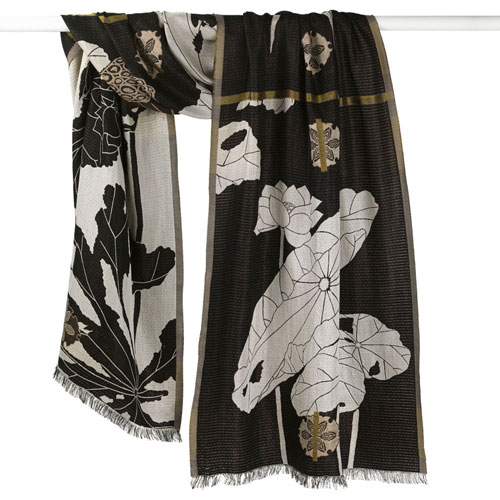 Art History
Japanese
Kyogen was once performed as comic relief during intermissions in a day-long program of the more serious Noh drama. Today Kyogen is enjoyed as a distinct form of theatrical performance. Reflecting the bombastic acting style, costumes for Kyogen are noted for their bold patterning.
Description
Costumes for Kyogen, a humorous form of Japanese theater, are often created using paste-resist dyeing technique to make designs stand out against colored backgrounds, as with the graphic lotuses seen on this early nineteenth-century su_ (jacket) in the Museum's collection. Originally worn by an actor playing the role of a samurai lord, we have adapted it for our striking shawl. Silk. Imported. 80" x 24".
Details
Silk
Imported
80" x 24"
You have not viewed any product yet!