LASER CUT CARDS: LCT MAGNOUA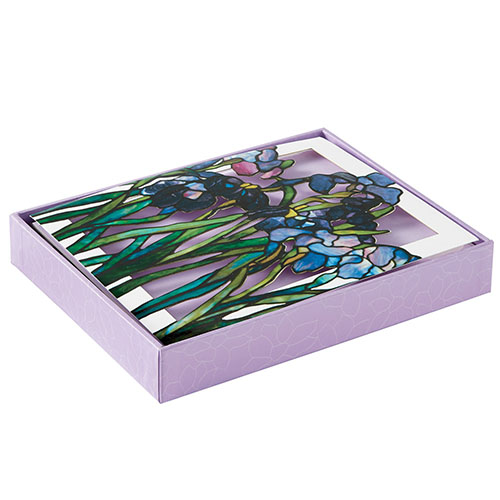 Description
Louis C. Tiffany
A master of many media, Louis Comfort Tiffany (American, 1848–1933) was one of America's most noted decorative artists at the turn of the twentieth century. He began his career as a painter but moved quickly to interior decoration and leaded-glass windows, creating innovative types of opalescent glass in vibrant hues.
In Louis C. Tiffany's (American, 1848–1933) Magnolias and Irises leaded-glass window (ca. 1908), designed as a memorial to the Frank family of New York, delicately rendered irises and magnolia blossoms frame a distant, winding river. A detail of this stunning window, now in the Museum's collection, is featured on these striking notecards. 12 laser- cut cards and 12 envelopes. 4 7/8" x 6 1/4".
12 laser-cut cards and 12 envelopes 4 7/8" x 6 1/4"
You have not viewed any product yet!