LCT PINK PEONIES NECKERCHIEF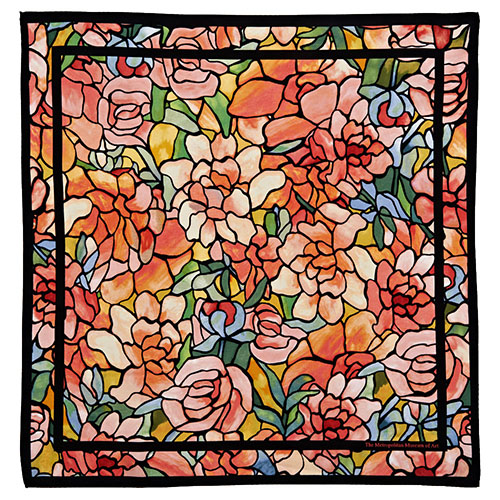 Art History
Louis C. Tiffany
In a long career that encompassed nearly every form of fine and decorative arts, Louis Comfort Tiffany (American, 1848–1933) is particularly noted for reviving and revolutionizing the art of stained glass. To achieve his subtle and naturalistic effects, he made use of the variations inherent in glass as well as manipulating the molten material itself.
Description
The luminous flowers on our neckerchief are taken from the stained-glass lampshade on the Peony table lamp (ca. 1900–1904), which was originally produced by Tiffany Studios and is now in the collection of the New-York Historical Society. Produced in cooperation with the New-York Historical Society. Silk twill. Imported. 21" x 21".
Details
Silk twill Imported 21" x 21"
You have not viewed any product yet!