Metropolitan Museum of Art Mug (multicolor)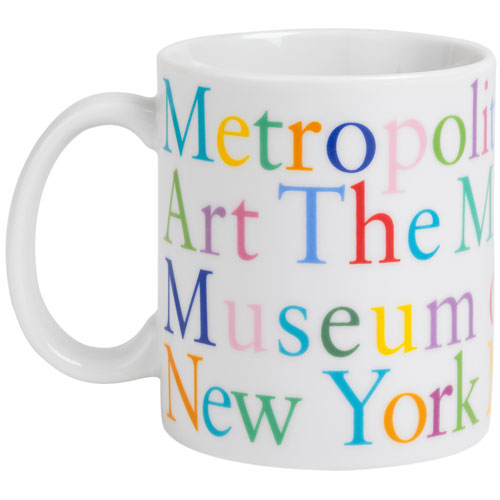 Art History
Rudolph de Harak's (American, 1924–2002) award-winning design for the Museum's shopping bag was introduced at the opening of the new Art Publication Center, now referred to simply as "the bookshop," off the Museum's Great Hall. The shopping bag commemorates a merchandising tradition dating back as far as the existence of the Museum itself. When the doors opened at its first, temporary location in 1872, the Museum was already selling reproductions of its newly acquired old master paintings.
Description
Our colorful mug is based on The Metropolitan Museum of Art's timeless shopping bag design. As fresh as when it first appeared in the late 1970s, the eye-catching shopping bag has become an American icon. The bag's original three bold colors—blue, yellow, and red—represent the basic pigments for color printing: cyan, yellow, and magenta. Over one million bags are printed every year, making it one of the most visible symbols of the largest repository of art in the Western hemisphere. Porcelain. Microwave and dishwasher safe. 4"H x 41/2"W x 3 1/4" diam. 9 oz.
Details
Porcelain
Microwave and dishwasher safe
9 oz
4"H x 41/2"W x 3 1/4" diam.
You have not viewed any product yet!