MONET BRIDGE OVER POND NCKRCHF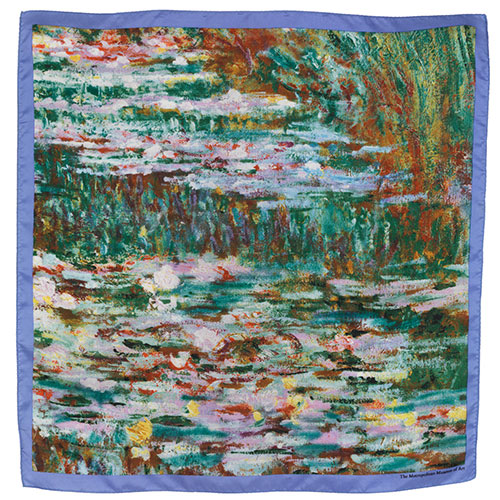 Art History
Monet
Claude Monet (French, 1840–1926) was a devoted horticulturist. In 1893 he purchased land with a pond near his house in Giverny, in order to build something "for the pleasure of the eye and also for motifs to paint." His famous water-lily garden was the result.
Description
In the summer of 1899 Claude Monet (French, 1840–1926) painted twelve views of the wooden footbridge over the pond, including Bridge over a Pond of Water Lilies (1899) in the Museum's collection. Our sumptuous neckerchief design is adapted from a detail in Monet's luminous work. Silk twill. Imported. 21" square.
Details
Silk twill Imported 21" square
You have not viewed any product yet!