MUGHAL ELEPHANT MUGS (SET OF2)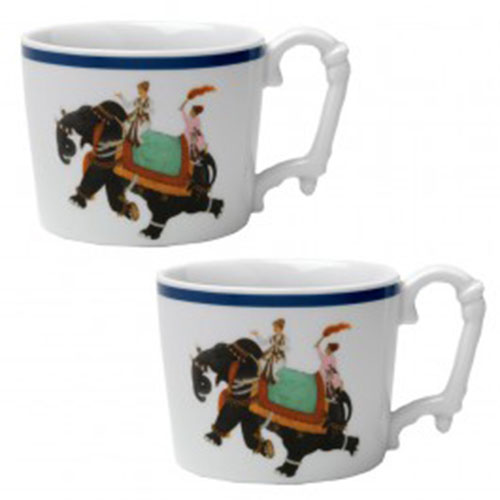 Art History
The Mughal empire in India (1526-1858) flourished under a long line of dynamic and highly cultured rulers, who supported some of the greatest achievements of Indian art and architecture. Outstanding royal miniatures were created for books and albums during the reign of Akbar, the third Mughal emperor (r. 1556-1605).
Description
In the museum's collection is a sumptuously illustrated album leaf (16th-17th Century) by artist Khem Karan in ink, opaque watercolour, and gold on paper. Our porcelain mugs are based on this striking image of a richly dressed prince riding an elephant outfitted with decorative trappings.
Details
Set of 2
Porcelain
Dishwasher and microwave safe
You have not viewed any product yet!