NEW YORK IN PHOTOGRAPHS PRINT PORTFOLIO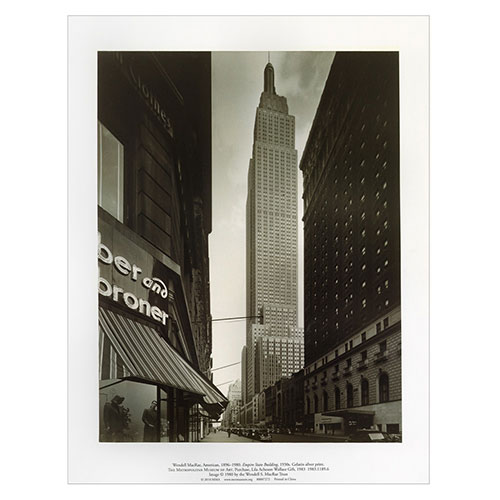 Art History
The streets of New York, and its changing cultural, political, and social landscape, have provided a rich backdrop for artistic expression from its earliest days to the present. Quintessential New York images of parks, bridges, subway trains, brownstones, and crowded city streets have been immortalized in various mediums and art forms. Never short on inspiration, New York has been the preeminent muse to countless artists throughout modern history.
Description
Introduction by Malcolm Daniel In New York, a walk across the Brooklyn Bridge is as captivating as getting lost in midtown's sea of bright lights. This print portfolio includes 24 frameable photographs by acclaimed artists Edward Steichen, Rudy Burckhardt, Louis Stettner, Walker Evans, Paul Strand, and Alfred Stieglitz. Through their lenses, multiple neighborhoods and iconic landmarks of New York City have been brought to life. 24 frameable images. 11" x 14".
Details
24 frameable images 11" x 14"
You have not viewed any product yet!