Peacock Feather Velvet Burnout Soft Jacket (one size)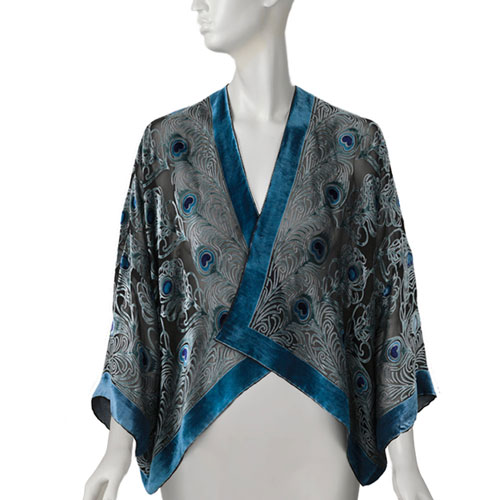 Art History
Favored for its shimmering exoticism by champions of the Aesthetic and Art Nouveau movements, the peacock feather enjoyed a lively vogue as a design motif in the late nineteenth and early twentieth centuries. Its graceful silhouette and rich, iridescent hues were adapted to every manner of the decorative arts.
Description
The design on our elegant jacket is based on stylized peacock feathers depicted in two color pochoir (stencil) prints in Combinaisons Ornementales, an exceptional portfolio of patterns and motifs in the Museum's collection. Published about 1901 in Paris, it is considered the "bible" of decorative Art Nouveau elements. Available in one size. Silk/viscose blend. Open front. Dry clean only. Imported.
Details
Available in one size Silk/viscose blend Open front Dry clean only Imported
You have not viewed any product yet!