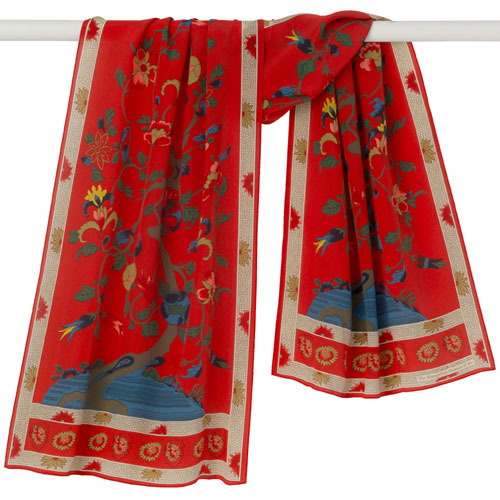 Art History
Chinese
Prized for its whiteness, thinness of body, and translucency, Chinese porcelain was produced expressly for export to the West as early as the sixteenth century. In order to be attractive to the home market, this export ware made concessions to European habits and tastes by assuming familiar shapes and decorations. The Museum has in its collection an early eighteenth- century porcelain monteith that exemplifies a hybrid design typical of Chinese export ware. The monteith, a bowl with a notched rim from which glasses may be suspended and cooled, is reported to have been invented in England in the late seventeenth century. The claw-and-ball feet of the Museum's piece are also European in origin, resembling the large mahogany straight-trimmed wine coolers that were used in England from about 1715. The ornamentation, however, is purely Chinese in concept and execution.
Description
An early eighteenth-century Chinese porcelain bowl in the Museum's collection combines typical Eastern ornamentation with European details meant to appeal to a Western market. Called a monteith, a type of bowl with a notched rim, it is the source for our luxurious tree-and-flower print scarf. The motifs of a sprawling tree, blossoming flowers, and fish are painted in overglaze famille verte enamels (a Chinese palette of color in which shades of green predominate), and gilt. Silk crêpe de chine. Imported. 62" x 17".
Details
100% Silk Crêpe de Chine
60" x 17"
You have not viewed any product yet!