Red Heart Locket On Chain-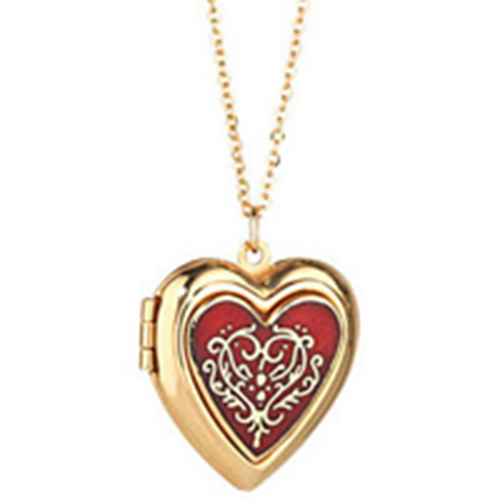 Art History
Niello—the use of an alloy filling engraved areas that when heated and polished contrasted with the metal outlines—was especially popular during the Renaissance and later with Dutch engravers of the sixteenth and seventeenth centuries. It became fashionable again during the Victorian era, offering a preview of the ornate motifs and fluid lines of Art Nouveau.
Description
The shapes and decorative motifs on our Red Heart Locket were developed from a design for an engraved niello ornament that appears in a Renaissance book in the Museum's collection. 24K gold overlay. Hand enameled. Made in the USA. Locket: 1 1/8"L x 1"W. Chain: 18"L.
Details
24K gold overlay Hand enameled Made in the USA Chain: 18"L, Locket: 1 1/8"L x 1"W
You have not viewed any product yet!