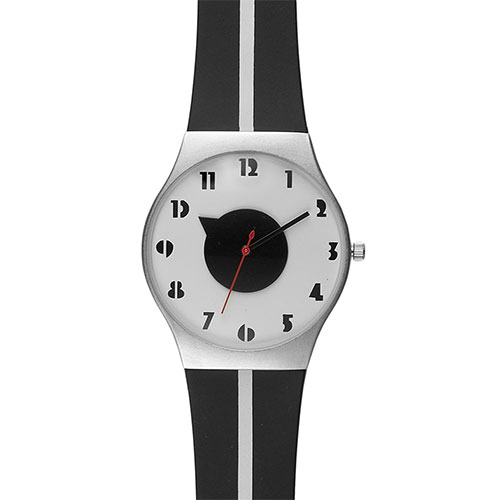 Art History
Gilbert Rohde
The Exposition Internationale des Arts Décoratifs et Industriels Modernes_the state-sponsored fair held in Paris in 1925, from which the term Art Deco is derived_marked the apogee of the Art Deco style. Art Deco's popularity continued worldwide into the 1930s, dominating the enormous range of international decorative arts and architecture created between the First and Second World Wars. The appeal of its aesthetic derives from simplified forms, stylized decoration, elegant lines, and use of bold color. In the United States, designers responded to European influences, gradually transforming them into a uniquely American style. Among them was the young American designer Gilbert Rohde, who was inspired by trips to Germany and France in 1923. In the early 1930s, he was hired to create a line of sophisticated yet affordable products for the Michigan- based Herman Miller Furniture Company.
Description
The sleek design of our Rohde Deco Watch is based on a ca. 1935 electrical clock with chromed metal detailing by American designer Gilbert Rohde (American, 1894– 1944). Rohde is noted for adapting European style influences into a uniquely American idiom. In response to the changing tastes of the middle class, his contemporary home furnishing designs incorporated fashionable materials like polished metal, glass, plastics, and exotic hardwoods with innovative functional concepts such as modularity. Highlighted by the striking stripe detail on its band, our watch captures the Art Deco style of Gilbert Rohde. Alloy and stainless steel case. Silicone strap. Quartz movement. Imported. Case: 1 3/4"L x 1 1/2"W. Band: adjusts from 6 1/4" to 8 1/4"L.
Details
Alloy and stainless steel case Silicone strap Quartz movement Imported Band: adjusts from 6 1/4" to 8 1/4"L, Case: 1 3/4"L x 1 1/2"W Water resistant case
You have not viewed any product yet!