Roman Mosaic Oblong Scarf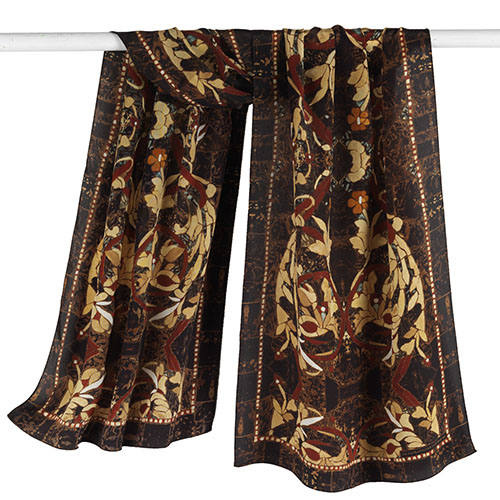 Art History
The ancient Romans used glass with a variety and virtuosity that had not existed previously in the Classical world. Mosaics made of glass, rather than stone, allowed for beautiful effects of color and light, particularly if combined with water.
Description
The Metropolitan Museum of Art houses rare, luxurious pieces of Roman glass that display consummate technical skill and artistry, such as a mosaic glass panel (mid-1st century), which may have formed part of the interior decoration of one of the imperial palaces. Its lavish floral design has been adapted for our lovely scarf. Silk crêpe de chine. Imported. 64" x 18".
Details
Silk crêpe de chine
Imported
64" x 18"
You have not viewed any product yet!