Russian Imperial Ice Crystal Pendant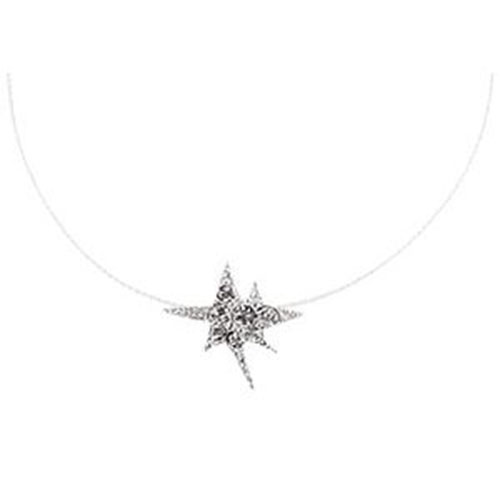 Art History
House of Fabergé
The design of our dramatic pendant is based on the Nobel necklace and bracelet combination created in the workshop of Peter Carl Fabergé (Russian, 1846–1920), jeweler to the last two czars of the Romanov dynasty. Fabergé emphasized creativity and workmanship in making his intricate objets d'art, which included magnificent jewelry, clocks, enamel cigarette cases, boxes, and frames. One of Fabergé's masterpieces is a necklace/bracelet combination that Dr. Emanuel Nobel presented to his stepmother, Edla Nobel on the occasion of her fiftieth anniversary in 1912. The piece, which could be worn either as a necklace or two bracelets, is composed of fifteen links of platinum, rock crystal, and diamonds with an ice crystal motif flanking a diamond-bordered medallion.
Description
The Museum's sterling silver pendant is based on a dramatic design by Peter Carl Fabergé (Russian, 1846–1920) and is decorated with rhinestones. Made expressly for the Metropolitan Museum in the United States. Sterling silver, with crystals. Made in the USA. Pendant: 3/8" diam. Cord: 17"L.
Details
Sterling silver Crystals Made in the USA Cord: 17"L, Pendant: 3/8" diam.
You have not viewed any product yet!