Russian Imperial Jeweled Earrings (Red)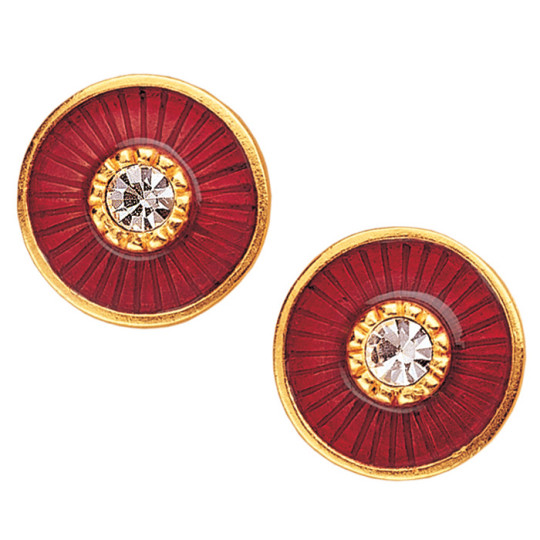 The Museum's Russian Imperial Jeweled Earrings are based on one of the motifs on the Imperial Renaissance Egg from the workshop of Peter Carl Fabergé (Russian, 1846–1920). The Imperial Renaissance Egg was probably inspired by a sixteenth-century casket known to Fabergé from his student days in Dresden. The chalcedony egg is ornamented with Renaissance-style decorations, brilliantly enameled in translucent colors and opaque white, and set with diamonds and cabochon rubies. It rests on a gold base with loop handles hanging from gold lion masks. Set in rose diamonds on the top of the egg, the date 1894 commemorates the year czar Alexander III presented the egg to his wife, Maria Feodorovna.
24K gold overlay, hand enameled made with SWAROVSKI ELEMENTS. Made in the USA. 1/2" diam. Pierced, with gold-filled posts.
You have not viewed any product yet!