Russian Imperial Magnifier Pendant Necklace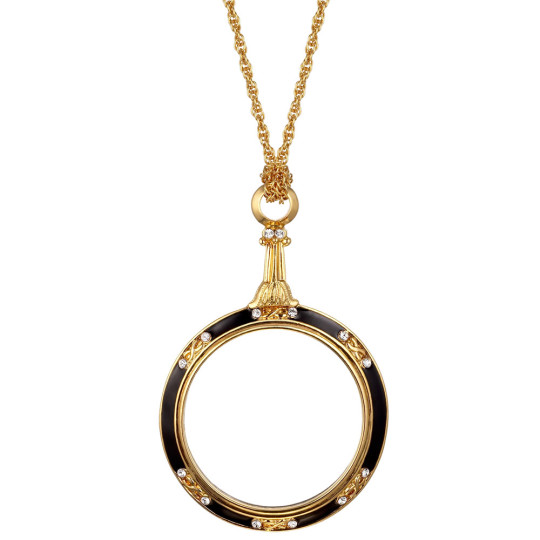 Our pendant is adapted from an ornate magnifying glass originally created by Peter Carl Fabergé (Russian, 1846–1920) ca. 1896–1908. Fabergé revolutionized the way jewelry was evaluated in Russia by emphasizing the design creativity and workmanship involved instead of just the value of the precious stones and metals.
Made expressly for the Metropolitan Museum in the United States.
24K gold overlay, hand enameled, made with SWAROVSKI ELEMENTS. Made in the USA. Chain: 30"L; magnifier: 2 1/2"L.
You have not viewed any product yet!