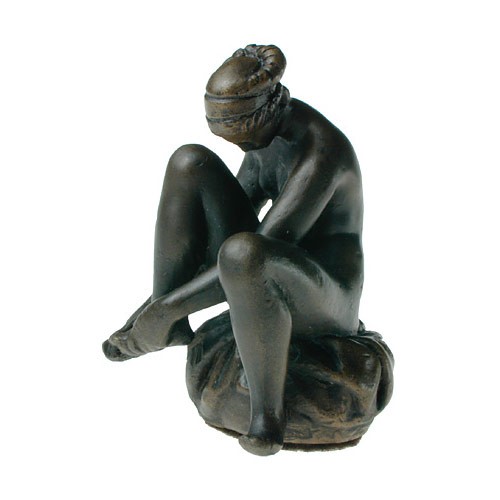 Art History
Franco-Flemish
In the seventeenth century, small bronze statuettes were highly prized in the princely houses of Europe. This small bronze figure was originally in the collection of the Hapsburg ruler, Maria Theresa of Austria. It is executed with great skill and compositional refinement. The graceful sensuousness of the female figure and the naturalistic pose encourage the viewer to admire the work from every point of view.
Description
Our miniature reproduction is based on an original sculpture (ca. 1600) by an unknown French or Franco-Flemish artist and now in the collection of the Kunsthistorisches Museum, Vienna. Bonded bronze. Hand patinated. 3"H. Sorry, gift wrap is not available for this item.
Details
Bonded bronze Hand patinated 3"H Gift wrap not available
You have not viewed any product yet!