Thalia, Muse of Comedy Sculpture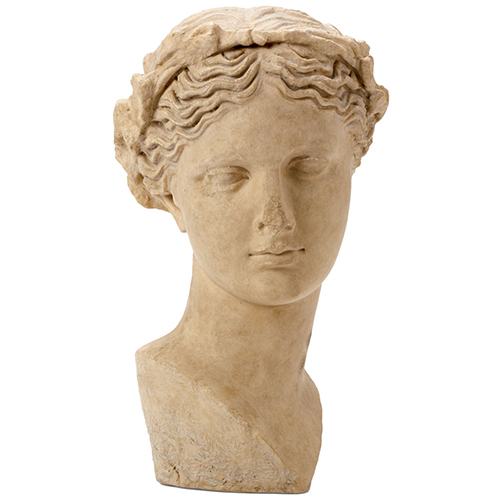 Art History
The source of creativity has been a mystery since earliest times. The ancients attributed the miracle of inspiration to a divine source, namely the nine Muses who were the daughters of Zeus, the god of thunder and lightening, and Mnemosyne, the goddess of memory. They presided over song and the different types of poetry, as well as the arts and sciences. Of these Muses, Thalia, was considered by the Greeks and Romans to be the Muse of comedy and pastoral poetry.
Description
The Museum's sculpture of Thalia, the Muse of comedy and pastoral poetry, is a reproduction of a second-century Roman original that resembles Greek models of the late fourth to early third century B.C.—indicating Roman dependence on Greek originals. Produced in cooperation with the Vatican Museums. Cast marble. Hand patinated. 15 1/4"H x 7"W. Sorry, gift wrap is not available for this item.
Details
Cast marble Hand patinated 15 1/4"H x 7"W Gift wrap not available
You have not viewed any product yet!