Western Hunters, Eastern Dragons Square Scarf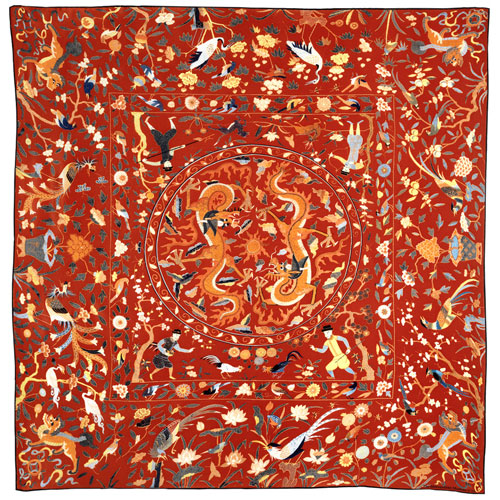 Description
Chinese
Our whimsical scarf is based on a lustrous sixteenth-century silk coverlet in the Museum's collection. Embroidered in China with a dragon roundel at its center and four distinctive figures dressed in European garments in its field, the fanciful coverlet presents the image of two worlds, East and West, and the contradictions that arise from artistic exchange. The unusual details of some of the patterns, and their atypical combinations, suggest that a Western customer unfamiliar with Chinese iconography played a role in the selection and placement of the coverlet's decorative motifs. Silk crêpe de chine. Imported. 36" square.
Details
Silk crêpe de chine Imported 36" square
You have not viewed any product yet!