What Can You Do With A Paper Bag?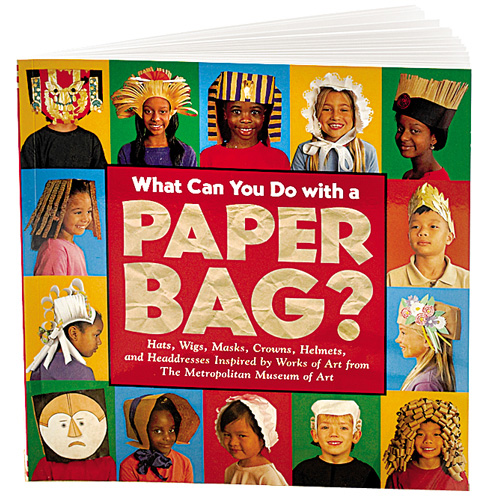 Description
By Judith Cressy The 21 hats, wigs, and masks in the book all began with an ordinary paper bag and a little imagination. Judith Cressy found inspiration by looking at everything from ancient Egyptian sculpture to twentieth-century fashion in the galleries of The Metropolitan Museum of Art. Simple step-by-step instructions show readers how to make a golden crown, a curly Baroque wig, Perseus's winged helmet, a pharaoh's headdress, George Washington's wig, a Japanese geisha hairdo, an African mask and sixteen other imaginative designs. Ages 4 and older. 64 pages. Hardcover. 9 1/2" x 9 1/2".
Details
Ages 4 and older 64 pages 109 color photos, 120 black-and-white drawings Hardcover 9 1/2" x 9 1/2"
You have not viewed any product yet!