Wonderful Wizard of Oz Pop-Up Book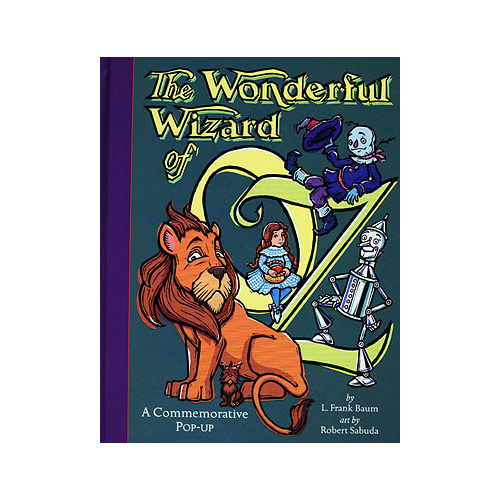 Description
By L. Frank Baum, with art by Robert Sabuda This pop-up book celebrates the 100th anniversary of the original publication of The Wonderful Wizard of Oz in spectacular fashion. Master paper engineer Robert Sabuda creates swirling cyclones, glorious swaying fields of red poppies, and a glittering green Emerald City that pay homage to the fantastical world that L. Frank Baum imagined. The abridged text and cartoon images make this a wonderful introduction to the adventures of Dorothy and her friends. Ages 4 and older. 14 pages, full- color illustrations throughout. 8 1/4" x 10 1/4". Hardcover.
Details
Ages 4 and older 14 pages Full-color illustrations throughout Hardcover 8 1/4" x 10 1/4"
You have not viewed any product yet!